Slumber Party Ideas
Coming up with slumber party ideas for teens can be a bit stressful... What do they like to do? what is so NOT cool? Are they too old/young for (fill in the blank)? It's enough to make anyone want to bag the whole idea!
Well, we have come up with some great girl slumber party ideas and the best part is, you won't make the decisions on your own! Yes, your teen needs to be in on the planning and if this is a surprise...get help from a good friend of your teenagers. They can help to get invitations out, plan activities, and tell you what's cool to do for a sleepover.
Ready for some great slumber party ideas? Here we go!
There are so many ways to plan a sleepover. You can plan around:
What ever you decide, there are some key ingrediants that make a great party.
They are:
Food
Entertainment
Don't forget your camera!
Invitations
Get the word out about the party one to two weeks in advance. You can send invitations by:
Mail
E-mail
Call
In person
FYI - The most important of all the slumber party ideas - Don't post any information about the party on facebook, myspace or any other type of social media...it's a bad idea.
Let your guests know they need to bring a sleeping bag, a pillow, P.J's, etc. and maybe some slumber party ideas of their own. Ask for some ideas about:
Slumber Party Ideas - Get Your Goodies
You'll want to have some snack food on hand. You know no one will get much sleep, or care much about eating healthy so don't worry about that. Some great sleepover foods are:
Pretzels
Popcorn
Chips & Dip
Cookies and cupcakes
Ice cream
Pizza
Subs
Soda & Juices

* Ask each friend to bring something to share!


Plan Games
Choose a couple of fun games to play. Does the group have any favorites? If so, they would be first on the list. Here are a few games that are great for small groups.
This game will get your creative juices flowing! You only have a few minutes to come up with a list of words from 12 different categories, and they all have to start with the same letter. To win, you will have to be very creative and come up with words that no one else will think of. This game is not just for teens but they love it, they get to "think out of the box" here and have a blast doing it!
If your teen is a fan of TV or movie trivia, this is the game to get! Scene-It is a party game on DVD that has players or teams against one another to test knowledge of television, cinema, and pop culture. A great party game, there are questions on trivia, and also some specific details might be needed to answer. The great thing about this game is there are so many versions of it. Pick your teens favorite and let the party begin!
This one is an award winner and rightly so. It is amazing fun and very simple to play. Players are given a set of red apple cards, each having a noun on it like New York or pizza. The dealer has the green apple cards consisting of adjectives like terrified or dazzling. The dealer puts down a green apple card facing up and each player must choose one of their red apple cards that they believe is the best fit for the green apple card. The dealer/judge then chooses the card he/she feels is the best fit.
Get ready to laugh! This book consists of a question…Would you rather…then there are two answers to choose from. It is a great party game because of well, the many gross questions asked. It really makes you think and sometimes there is just no good answer, so having to pick gets pretty funny. The reasons for the chosen answer are equally as funny to hear. And there is a bonus, on the bottom of the page there are fun facts as well. This game gets to be pretty funny!
Pictionary has proven itself to be the ultimate party game. In this quick-draw classic, the guesses can be just as hilarious as the sketches so it is the perfect way to break the ice and get the party started.


Slumber Party Activities
There are some really fun activities that are made for slumber parties! It's fun to get some slumber party ideas from your guests as well, just be sure everyone is okay with these, you don't want to put anyone on the spot.
Tell scary stories in the dark. Small flashlights are perfect for adding atmosphere.
Truth or dare.
Taste tests. Try different brands of sodas or chips.
Movies
Make-overs
Dancing 
Another really important part of a slumber party is breakfast!
The key here is to keep it simple. Cereal, pop-tarts, doughnuts, bagels & cream cheese are all good options. Also have a pick up time. Don't leave this open. Everyone will be tired, especially you, so be sure everyone knows when the party is over!
Okay.
Go have fun!


---
Slumber party Links
Slumber parties are all about having a great time, laughing, staying up late, watching movies and pranks! To get some great ideas on pranks for your next sleepover take a look at prank-ideas-central.

http://www.dare-up-your-party.com - Truth or Dare is one of the oldest and most addicting games. Here you will find hundreds of dares to play with all evening! New variations make it perfect to play every party, no matter your age.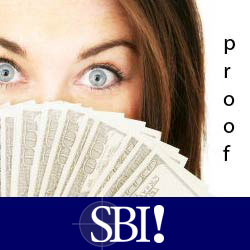 Return from slumber party ideas to rockin teen parties